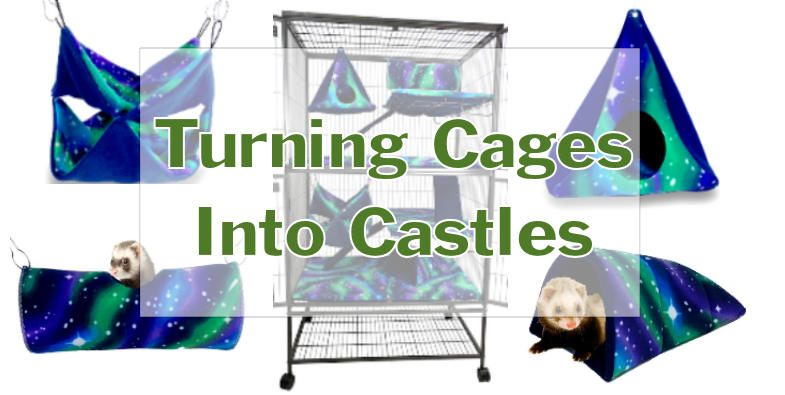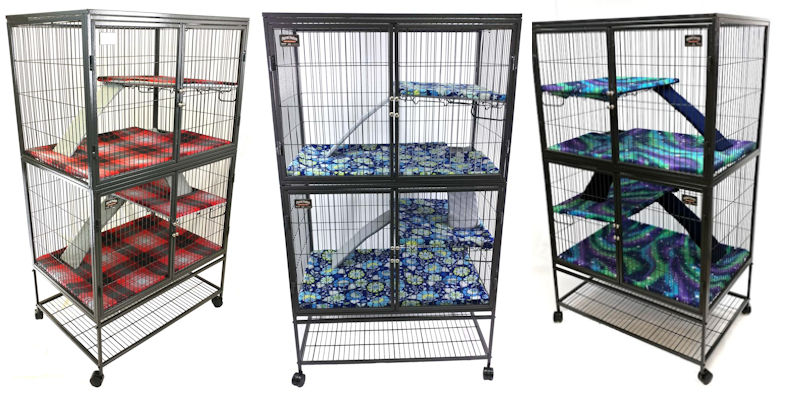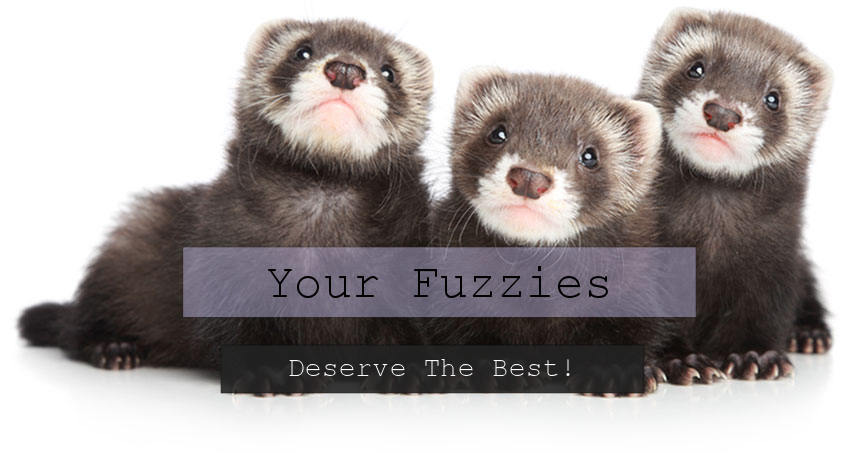 Welcome to Fabulous Ferret where we're dedicated to transforming your ferret, chinchilla or rat's cage into a castle!  I don't think too many people would like to live on hard plastic floors, walk up stairs made of wire, or live in a world with no stimulating colors.  Your fuzzy critter shouldn't be subjected to that kind of life either.
That's why we've created a collection of beautiful cage liners, tunnels, hammocks, hides and other wonderful cage accessories available in a variety of delightful patterns.
In addition to making your critter's life more comfy and colorful, we also offer related products like shampoo, upper respiratory treatment, treats, crinkle tunnels and harnesses.
We have been dedicated to making the highest quality pet products for over ten years and have tens of thousands of happy customers all over the world.  Our mission at Fabulous Ferret is to help make your ferret, chinchilla or rattie's world a beautiful place by providing premium bedding and unique accessories.
If you have a Ferret Nation, Critter Nation or Prevue cage, you are going to love our cage liners made specifically for these cages.  They fit like a glove and are designed to install easily, but are nearly impossible for your fuzzies to remove or get under.  We even offer an optional absorbent layer quilted under the top layer of fleece which traps urine and water below the surface, keeping the top layer soft and dry.